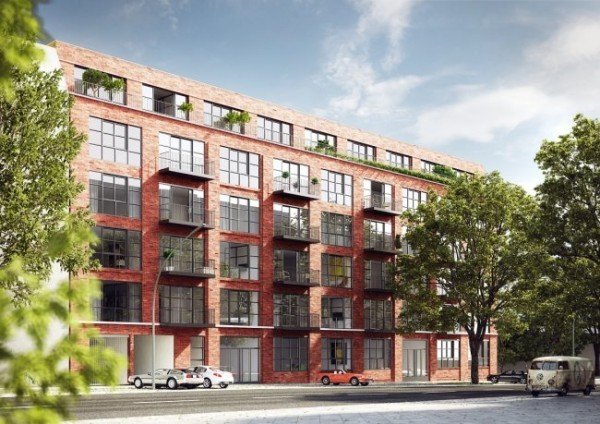 new built high quality lofts in central Berlin
Berlin Moabit: industrial history meets IT-development
Berlin Moabit is getting more and more the creative heart of the city. Over the last years an increasing number of designers, artists and students were looking for the opportunities and the freedem of this central Berlin district, so did many developers of the innovative and world-wide renowned Berlin start-up community. Therefore it's important to mention the long and interesting history of Moabit as a workers district. It hosts the highest number of industrial monuments of all Berlin districts: i.e. the old Moabit power plant or the famous Borsigwerke. All these places help you discover the eventful history of Berlins work and live throughout the 19th and 20th century. This place is pure Berlin urbanity!
high-quality, cutting-edge commercial lofts at the creative heart of Berlin
We are proud to offer you some very individual, high quality commercial lofts in central Berlin. Placed close to the waters of river Spree and some different canals, these lofts make it easy to conjunct your work and life. Equipped with high-speed connections not only for internet but also for public transport and the meanings of everyday life you'll find everything you need within smallest distance. Yet the character of the building is typical Berlin: an impressive connection of Wilhelminian style and Bauhaus makes up the facade, industrial charme meets up with individual design. These lofts in Berlin Moabit offer an optimized setting for start-ups and creative designers. It is also possible to rent some lofts as exclusive holiday homes, one of Berlin's most growing markets over the past years.
object data
| | |
| --- | --- |
| units: | 24 |
| floors: |  5 |
| lift: | freight lifts |
| balconies: | yes |
| room height: | 3,15 m |
| area: | 113 – 561 sqm |
| garage | underground |
These units offers a broad range of use  including the credos of a loft: good transport opportunities, high individuality and very cheap entry prices. The equipment of the units can be designed by your own preferences. Of course you have the possibility to take advantage of the builder's equipment catalogue or a bare bone basic level. In case of a temporary rental of some lofts the French interior designer AKA has developed four 'loft lines' that match perfectly to the rooms and spaces.
---