new construction in historical context
You are looking for a small paradise in the middle of Berlin to back down? – Here you are right!
It is a historic building dating back to the early years of the 20th century. Once built as a study and living place for the Berlin students, in 2016 it is revived as a residence. In the courtyard both carried an extension to the existing property and an architecturally attractive new building. The house was built 100 years ago with a love of details, is also the template of the careful restoration work, which are currently being carried out. The old glory will shine again! The new building in the courtyard with its strictly structured facade of steel, glass and brick plant creates a striking architectural contrast.The upper floors are equipped with balconies, the ground gets small terraces.
only 7 units available
completion end of 2016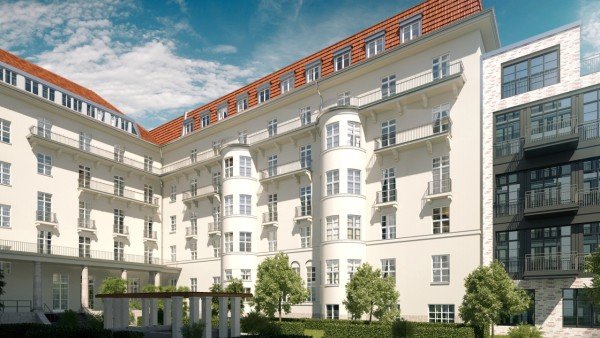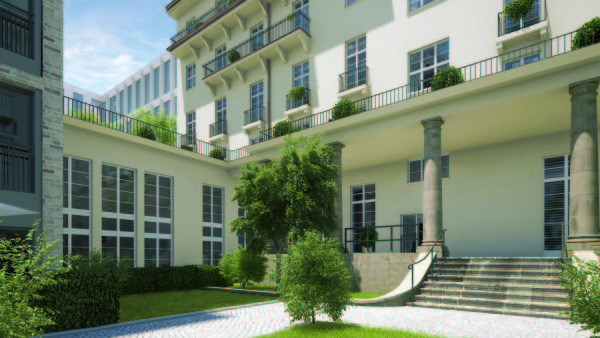 location
This beautiful housing complex is being built in the close vicinity of the Ernst Reuter square. Due to his green surroundings and pivotal location this part of Berlin is desires like no one else. The Kurfürstendamm is located nearby this property. The specific of this shopping mile are the shops which are highlighted by their refurbishment old buildings.
amenities & features
In the renovation of the old building the special design of the high ceilings and the wooden window will maintain. The apartments impress with bright rooms and floor to ceiling windows, which reflect the elegance of the house. The furnishing of the rooms and bathrooms is at a high level: course underfloor heating is installed under high quality oak flooring in all rooms. The colors and materials of the windows and doors meet the guidelines of protected monument. The Characteristics of the apartments is the open, spacious layouts with kitchens, high ceilings and galleries. Many of the units have a balcony, terrace or loggia. The bathrooms and kitchens are equipped with quality fittings, tiles and appliances.
Sizes from 35 m² to 84 m²
Prices from 174.298 € to 406.825 €